poison (noun)
To tie-in with Oxford Dictionaries' Word of the Year, 'toxic', our Roald Dahl Word of the Week is 'poison'.
Definition: Something that will kill you or make you ill if you swallow it.
Example: 'If I was unlucky enough to be married to Mrs Snoddy, I would drink something a bit stronger than gin.' – Danny the Champion of the World
Did you know? The Oxford Dictionaries team have declared 'toxic' as Word of the Year 2018. Every year, the Oxford Dictionaries team debates over a selection of candidates, choosing the one that best captures the ethos, mood, or preoccupations of that particular year. Defined as 'poisonous' and with its origins in Greek (toxikon pharmakon, meaning 'poison for arrows'), 'toxic' has become a descriptor for the year's most talked about topics.
To find out more about this year's shortlisted words, including 'cakeism' and 'gammon', visit the Oxford Dictionaries website.
---
Oxford Roald Dahl Dictionary
Please note: all book links lead to more information on Amazon.co.uk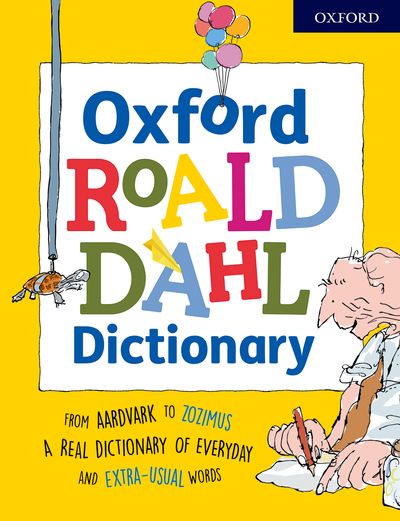 From aardvark to zozimus, a dictionary of real and invented words used by the world's best storyteller. With real citations from Roald Dahl's children's books and illustrations by Quentin Blake, this dictionary is engaging, accessible, and will inspire and encourage young writers and readers.
---
Test your Gobblefunk! How well do you know the words of Roald Dahl?
More fun activities
Download free educational Roald Dahl activities on Oxford Owl.