troggy (adjective)
troggier, troggiest
Definition: Something troggy is vile and horrible. Troggy is a very strong word, so only troggy giants use it as an insult.
Example: The giants picked up rocks and hurled them after him. He managed to dodge them. 'Ruddy little runt!' they shouted. 'Troggy little twit!' – The BFG
Please note: all book links lead to more information on Amazon.co.uk
---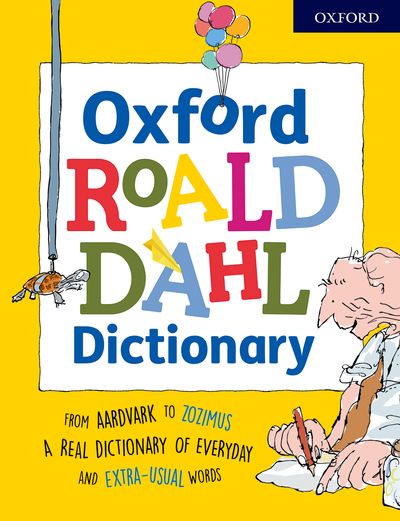 From aardvark to zozimus, a dictionary of real and invented words used by the world's best storyteller. With real citations from Roald Dahl's children's books and illustrations by Quentin Blake, this dictionary is engaging, accessible, and will inspire and encourage young writers and readers.
---
Test your Gobblefunk! How well do you know the words of Roald Dahl?
More fun activities
Download free educational Roald Dahl activities on Oxford Owl.