frobscottle (noun)
Definition: Frobscottle is a green fizzy drink that the BFG and other giants drink instead of water. Unlike snozzcumbers, it tastes delicious to giants. The bubbles in frobscottle sink down rather than rise up, so if you drink a lot of it, you will soon be whizzpopping (even if you are the Queen).
Example: 'Here is frobscottle!' he cried, holding the bottle up proud and high, as though it contained some rare wine. 'Delumptious fizzy frobscottle!' he shouted.
– The BFG
Ringbelling rhymes: Try rhyming with bottle or axolotl (a type of Mexican newt).
Please note: all book links lead to more information on Amazon.co.uk
---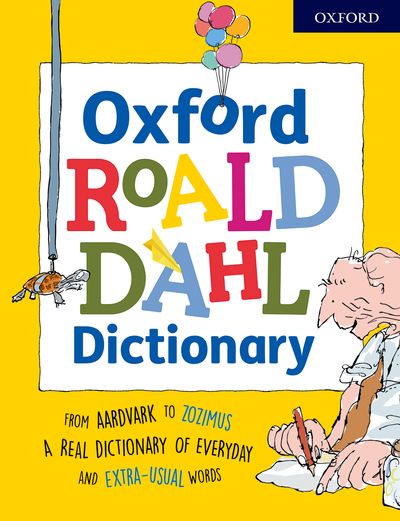 From aardvark to zozimus, a dictionary of real and invented words used by the world's best storyteller. With real citations from Roald Dahl's children's books and illustrations by Quentin Blake, this dictionary is engaging, accessible, and will inspire and encourage young writers and readers.
---
Test your Gobblefunk! How well do you know the words of Roald Dahl?
More fun activities
Download free educational Roald Dahl activities on Oxford Owl.