13th September marks Roald Dahl Day, and, to celebrate, Oxford University Press has released its 13 Words of Bravery. These 13 words, drawn from the Oxford Children's Corpus, reflect the ways children today write about bravery. Read on to find out more or download the full report.
The Oxford Roald Dahl Dictionary tells us that the name Matilda means 'mighty in battle'. And small but mighty Matilda certainly lives up to her name as she unleashes the power of words to speak up, to fight against injustice and to stand up to the formidable Miss Trunchbull.
Roald Dahl encourages his readers to be bold with language, gobblefunking with words and creating sparky synonyms and ringbelling rhymes.
And what better way to start being brave with words than looking at the word brave itself? The word wizards at Oxford University Press have analysed over 900,000 pieces of children's writing using their Oxford Children's Corpus – the largest children's language database in English containing the stories submitted to BBC Radio 2's 500 Words competition – to find the words that children most associate with being brave.
Below are 13 words from Oxford Children's Dictionaries & Thesauruses which reflect the different ways in which children today write about bravery: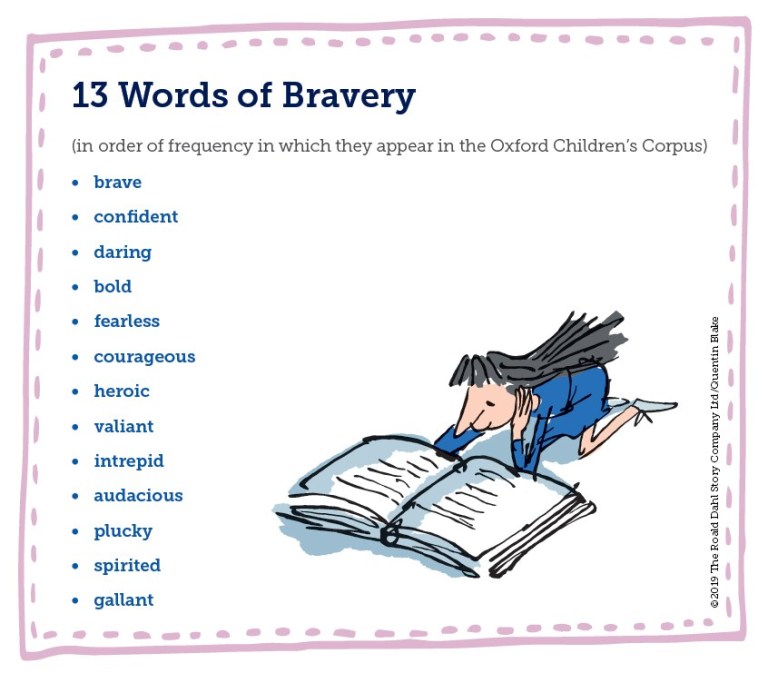 Our full 13 Words of Bravery report also looks at the contexts in which children use these words to feel empowered in difficult situations. Many of these contexts are also used in Roald Dahl's writing and even some of the same expressions are used to talk about bravery, reinforcing just how relevant his stories are to children today. For example:
Speaking up
Suddenly I felt a bolt of anger shoot through me. I spoke up. 'I am different to everyone here,' I said. 'I know that, but I should not be put down a level because of that. I am frowned upon and mocked. I am stared at. Nobody should be treated the way I am.'
Another extremely brave little boy in the front row spoke up and said, 'But surely you were a small person once, Miss Trunchbull, weren't you?' 'I was never a small person', she snapped.
Trying to sound brave
Suddenly, the queen ant scuttled up to her and hissed. 'We don't accept humans in our land. You are trespassing and if you don't get out, my children will punish you.' Trying to sound brave, Ivy said, 'Give me back my sister!'
'Nigel Hicks what?' the Trunchbull bellowed. She bellowed so loud she nearly blew the little chap out of the window. 'That's it', Nigel said. 'Unless you want my middle names as well'. He was a brave little fellow and one could see that he was trying not to be scared by the Gorgon who towered above him.
Inspired by the bravery of a hero/heroine
By now she had realised that just like her hero Tutankhamun she was brave and strong after all!
Matilda stared at her. What a marvellously brave thing Miss Honey had done. Suddenly she was a heroine in Matilda's eyes.
Books
Please note: all book links lead to more information on Amazon.co.uk
Cheeky chiddlers can get creative using Roald Dahl's mischievous language. Plus get ready to be goose-gruggled and fluckgungled by the raft of snippets of serious language facts they will learn too.
This little book is full of vermicious tips, definitions and examples from the World's No.1 storyteller, and it is a wondercrump way to get children making up their own words and learning how language works. Having fun and being bold with words starts here!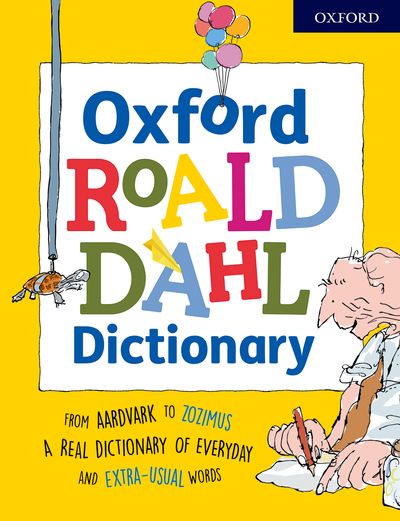 This is not an ordinary dictionary. After all, you wouldn't expect an Oxford Roald Dahl Dictionary to be ordinary, would you? Lots of dictionaries tell you what an 'alligator' is, or how to spell 'balloon', but they won't explain the difference between a ringbeller and a trogglehumper, or say why witches need gruntles eggs, or suggest a word for the shape of a Knid.
This dictionary does all those things. All the words that Roald Dahl invented are here, with real citations from Roald Dahl's children's books and illustrations by Quentin Blake, to inspire and encourage young writers and readers.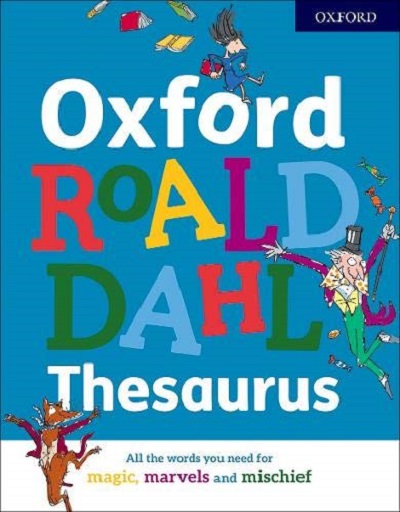 This is a real thesaurus for all chiddlers and even some adult human beans. It features hundreds of spliffling words used and created by the world's best storyteller, Roald Dahl, together with useful synonyms, related words and phrases, idioms and word origins.
Cleverly organised into phizz-whizzing themes, from vegitibbles to outer space, it is easy to find new and interesting words while you are writing. Be inspired by the special WRITING HUT pages to craft your own brain-boggling creatures and characters, just like Roald Dahl.
More from Oxford Owl