Parents, teachers and researchers all know how important language is to children's education and life chances. We want our children to enjoy their learning and to be able to express themselves in speech and writing. Having a good vocabulary plays an essential part in this and resources such as dictionaries are designed to help. But how can we help children get the most out of them?
Why a new dictionary and thesaurus?
At OUP, we are always working to update our dictionaries and keep them relevant. When we wrote the new Oxford Primary Illustrated Dictionary and Oxford Primary Illustrated Thesaurus, we wanted to create brand new books for primary-age (8+) children that would not only help them with school work but would also encourage their own reading and writing, and ideally spark a love of language that continues throughout their lives.
Everything, from definitions and examples to the extra features and fabulous, full-colour illustrations that pack the pages, is chosen to be appealing, fun and easy to use. The books are written by lexicographers with input from teachers and educational experts and based on evidence from corpus, so you can trust them to be accurate as well as age-appropriate.
Five ways to help your child get the most out of a dictionary and thesaurus
1. Discover together
Show your child that it's fine not to know what a word means, or that you sometimes know a word but aren't sure how to use or spell it – you can find out. Your child might enjoy challenging you with words that you don't know – for example, grammar terms used at school, which are all listed in the back of the Dictionary.
2. Alphabet games
The Dictionary and Thesaurus both have alphabet tabs along the side of each page and 'catchwords' at the top to help you find the word you're looking for. Games that practise alphabetical order can be very useful in finding information more easily (and are also good for practising spelling). You could put groceries into alphabetical order when you unpack them, or try to say all the number words one to ten in alphabetical order (this is quite difficult!).
3. Happy accidents and treasure hunts
Browsing the pages of a book leads to accidental discoveries. Try opening a page at random with your child and looking for the most interesting fact you can find on there. This might be a Word Story about where a word such as bonfire or bungalow comes from, or a picture that shows you what a samurai or a scarab looks like!
Encourage your child to follow trails from one word to another in the Oxford Primary Illustrated Dictionary, by looking up the words in blue in the 'Build Your Vocabulary' boxes. Try the Treasure Hunt at the back of the dictionary.
In the Primary Illustrated Thesaurus, each letter begins with a challenge and encourages you to use the book to help find answers, for example 'Can you think of 5 different words for 'frightened'?' or 'Can you think of 3 adjectives for describing a bad storm?'
Through activities like this, children will not only learn interesting facts and build their vocabulary, but become confident users of reference books, a skill that will help them as they move through secondary school and beyond.
4. The confidence to create
Developing a love of language means more than just getting spelling and grammar right. It's also about becoming confidently creative in the way you express your ideas.
Encourage your child to play with words. Lots of jokes that you probably already enjoy with your child depend on world play and double meanings.
Why couldn't the pony sing? – Because he was a little hoarse.
What do you call an alligator in a vest? – An investigator.
The Dictionary and Thesaurus include activities on inventing your own words – and the Thesaurus has lots of tips on how to write brilliant stories and non-fiction.
5. Reading together
Shared reading (either by reading to your child or listening to audiobooks together) is something you probably already do, and it's a key way of trying to close the 'word gap' by introducing children to texts that might be above their reading age. We include some more challenging words and meanings in the Dictionary that you can look up together if you come across them, such as mass the verb (as in 'Dark clouds were massing').
Both the Dictionary and Thesaurus include lots of quotations from children's authors. These can help explain a word, and give models of good writing, but above all they are intended to inspire children to read more, so they can grow up experiencing all the excitement, interest, and wonder that the world of books has to offer.
Books
Please note: all book links lead to more information on Amazon.co.uk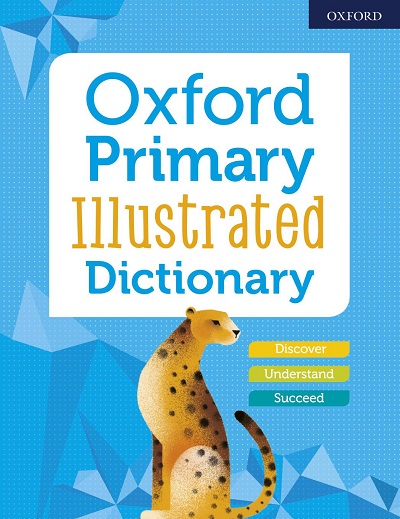 A brand new dictionary crammed with features to get children aged 7+ discovering words and boosting their vocabulary range. With entries from across the curriculum, clear and accessible definitions, a mixture of illustrations and photographs, Word Story panels which provide interesting word origins, and Build Your Vocabulary panels giving synonyms and antonyms, it will help children discover lots of exciting new words and meanings.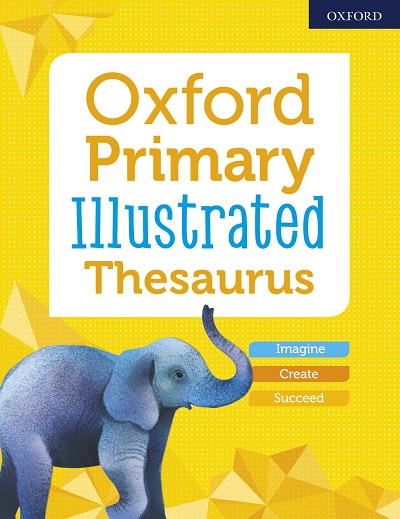 A brand new thesaurus packed with features to get children aged 7+ finding a wide range of different words, boosting their vocabulary range, and writing creatively. With thousands of synonyms, a mixture of illustrations and photographs, help with alphabetic navigation for tricky letters (like ph- and f-), Overused panels providing alternatives for words like 'nice', 'good' and 'bad', and Writing Tip panels giving context and synonyms and antonyms, it will help children discover lots of exciting new words easily and power their writing.
More from Oxford Owl