Your golden ticket to fantabulous creative writing!
Brought to you by the children's language experts behind the bestselling Oxford Roald Dahl Dictionary, this phizz-whizzing thesaurus is full of all the words you need for magic, marvels, and mischief! Find hundreds of everyday and invented words used by Roald Dahl – with examples from your favourite stories – as well as synonyms, related words, phrases, and opposites. They're cleverly organised by theme to make it easy for children to dip into and browse.
Brought to life by Quentin Blake's inimitable illustrations, this thesaurus will inspire readers young and old to gobblefunk with words in their creative writing, and will build a lasting love of vocabulary and language exploration.
Win a family ticket to Matilda the Musical!
To celebrate Roald Dahl Day, we launched a fantabulous competition and there's still plenty of time to enter!
In Matilda, we find out that, just like Roald Dahl, Matilda Wormwood enjoys writing limericks. That's why we're inviting your child to get creative and have a go at writing their very own lickswishy limerick for the chance to win:
Find out more and download a competition enter sheet on the Oxford Owl Roald Dahl competition page.
About the book
Please note: all book links lead to more information on Amazon.co.uk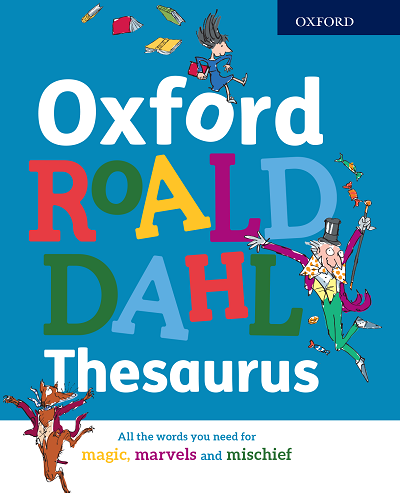 This is a real thesaurus for all chiddlers and even some adult human beans. It features hundreds of spliffling words used and created by the world's best storyteller, Roald Dahl, together with useful synonyms, related words and phrases, idioms, and word origins.

Cleverly organised into phizz-whizzing themes, from vegitibbles to outer space, it is easy to find new and interesting words while you are writing. Be inspired by the special WRITING HUT pages to craft your own brain-boggling creatures and characters, just like Roald Dahl.
About the editor
The Oxford Roald Dahl Thesaurus has been compiled by writer, researcher, and lexicographer Dr Susan Rennie, who was also the chief editor of the Oxford Roald Dahl Dictionary. Susan is also one of the co-founders of Itchy Coo Books and has written several books in Scots for children, including the award-winning Animal ABC and The Derk Isle, the first Scots translation of Tintin.
Get gobblefunking with these book extras
More books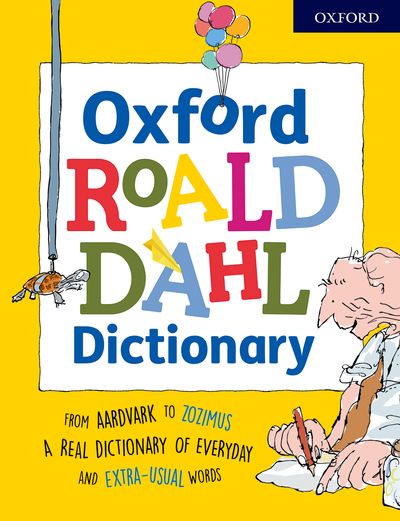 This is not an ordinary dictionary. After all, you wouldn't expect an Oxford Roald Dahl Dictionary to be ordinary, would you? Lots of dictionaries tell you what an 'alligator' is, or how to spell 'balloon' but they won't explain the difference between a 'ringbeller' and a 'trogglehumper', or say why witches need 'gruntles' eggs' or suggest a word for the shape of a 'Knid'.

This dictionary does all those things. All the words that Roald Dahl invented are here, with real citations from Roald Dahl's children's books and illustrations by Quentin Blake, to inspire and encourage young writers and readers.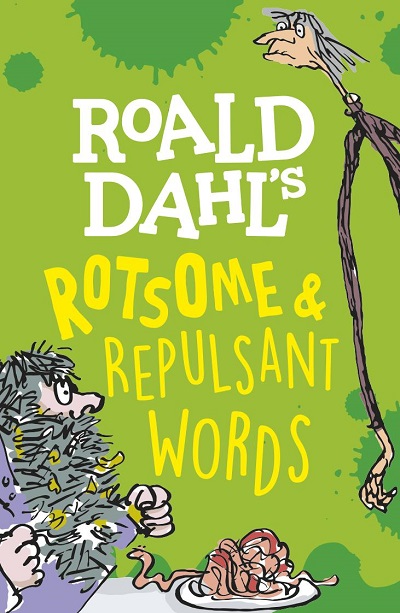 Cheeky chiddlers can get creative using Roald Dahl's mischievous language. Plus, get ready to be goose-gruggled and fluckgungled by the raft of snippets of serious language facts they will learn too.

This little book is full of vermicious tips, definitions, and examples from the World's No.1 storyteller, and it is a wondercrump way to get children making up their own words and learning how language works. Having fun and being bold with words starts here!