Suitable for ages 8–11.
Whether they love to crack codes and solve mysterious messages, or they're a wizard with words, boost your child's brain power with these fun puzzle books to stretch young minds.
The challenges have been designed by the Bond team – who you might already know from their top resources for 11+ and KS2 SATs preparation – to develop children's vocabulary, maths and problem-solving skills. All of the puzzles are aligned to what your child will be learning in school and will help them build the essential thinking skills that they need for academic success in a fun way.
Each book includes over 100 puzzles, with three levels of activities – Warm-up, Intermediate, and Tricky – including everything from crosswords and word searches, to Sudoku and number pyramids, to picture puzzles and more. With Puzzle Pointers to help them if they get stuck, full answers with clear explanations, and 'How did you do?' sections after each puzzle, your child can work at their own pace so they can see that they're making progress – and enjoy themselves at the same time!
Win the books!
To celebrate the publication of these perplexing puzzle books, we're giving one lucky winner the chance to win all three! To enter, they'll need to turn up their brains to maximum and switch on their puzzle powers to solve the tricky riddle that you'll find at the top of the Oxford Owl Facebook page. To enter, simply comment on the post with your child's answer.
UK residents only. Entry closes at 11.59pm on Sunday 26th May 2019. Terms and Conditions apply.
About the books
It's time to train your brain! With over 100 puzzles in every book, Bond Brain Training will boost children's brain power and help them build great reasoning skills. Developed for ages 8–11.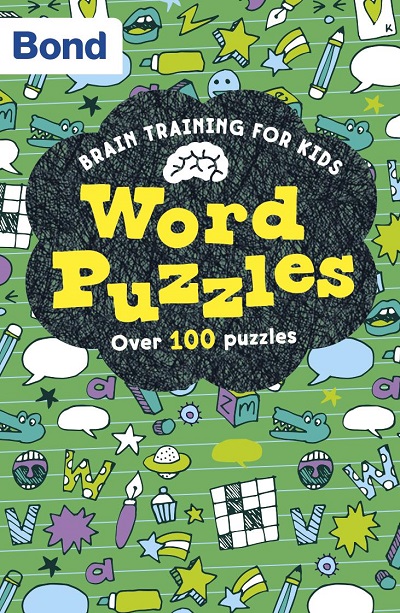 Are you a wizard with words? Welcome to a world of crafty crosswords, muddling mind teasers and puzzling pictures to challenge your brain.
Over 100 fun word puzzles, including riddles, anagrams and word searches.
Can you crack the codes and solve the mysterious messages? Turn your brain up to maximum power as you tackle whacky word searches, secret sequences and curious clues.
Over 100 fun logic puzzles, including codes, word patterns and picture problems.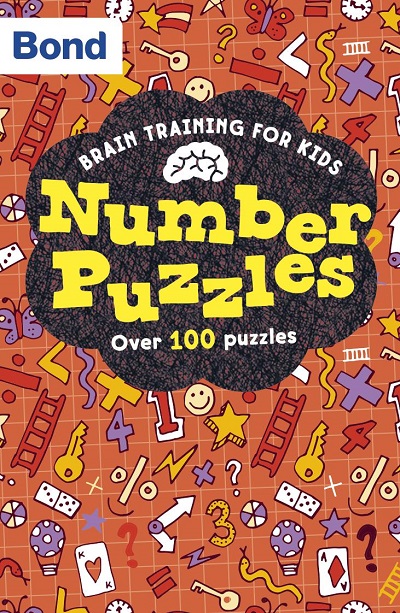 Some monkeys are stuck in the maze – are you able to help them escape? From Sudoku grids to number riddles, switch on your puzzle powers to solve all sorts of challenges.
Over 100 fun number puzzles, including maths mazes, algebraic enigmas and fraction fun.
About Bond
Bond is the market leader in 11+ test preparation, and also publishes resources for KS2 SATs preparation, using decades of experience in developing children's ability with words, numbers and logic, in line with the school curriculum. With the rigour of Bond behind them, Bond Brain Training for Kids Puzzle Books are tailored to building essential thinking skills for exam success.
Book Extras
More from Bond
Bond SATs Skills: Browse Bond's comprehensive selection of workbooks, flashcards and test papers for KS2 SATs preparation, including spelling, grammar and punctuation, arithmetic and times tables. Browse the Bond website
Bond 11+: Bond Online and Bond books have helped millions of children pass their 11+ and entrance exams. Browse books, mock tests and online practice questions for all 11 plus subjects for ages 5 to 12. Visit the Bond website