Let them know it's reading time
SO… World Book Day has come around and it's looking like Sophie out of the BFG or The Boy In the Striped Pyjamas. Again.
Yep. You heard about the dressing up bit at 9pm last night. First you made a noise like a squirrel trapped in a toaster. Then you checked with the other mums and found THEY had spent the last fortnight hand-stitching exact replica outfits of Pippi Longstocking or Long John Silver (complete with dubloons) while you've just spent an anguished half hour forlornly fossicking through the laundry for slightly damp nightwear.
FORGET the dressing up bit. The jimjams will be fine (seriously, I see LOADS of perfectly happy kids in jimjams every World Book Day). It's the READING A BOOK bit that's really important.
For many children World Book Day builds up excitement, engaging them with reading for far longer than World Book Day week.
But for some it won't be this easy. As mum to a dyslexic son, I know. And my dyslexic son, now in his late teens, didn't get the gaming, tablet and smartphone distraction young readers have today. It's a scatter-brain world and for boys in particular, reading can be a tough sell.
So how do you do it? After a decade as a children's author, here are my suggestions – some specifically for boys but just as effective for girls.
Make it a contest
Boys are naturally competitive. Conspire with the mums or dads of boys in his peer group – and choose a book. The same book. If they're all into football it might be a Dan Freedman or Jamie Johnson adventure. If they're mad about Minecraft, start with one of the many Minecraft books (there's even some fiction in this area!). NEXT – give them a week or two and then organise a fun quiz around what they've read, at one of the boys' houses. Come up with a modest prize and then go on to the next one – at the next boy's house. Repeat. It'll be fun and social for parents too and your sons' completed book count will bump up nicely. (Tip: Don't tell them it's a book club! They don't need to know…)
Ask a librarian
This is EASY. Take your less than keen young reader to a public library (or a school one) and ask a librarian what they think might work. Make a list together of all the things he's into – favourite films and TV too. Librarians love this kind of challenge. And it's FREEEEEEEE.
Gaming and books
Young teens can read many adventures relating to computer games – such as Fable and Assassin's Creed. Just check for age appropriateness.
Graphic novels
Again, many are aimed at older readers, so do check the content, but graphic novels – and superhero comics – are a great way in for the reluctant reader.
Audio books
Often overlooked but brilliant. Long car journeys breeze by with a good book. You'll need to wrestle away any hand-held tech first, seal it in the glove compartment and put a damp towel over their whimpering heads for a while as they battle withdrawal. Then get going with Alex Rider or Young James Bond or anything that fits. If you pull up at your destination and hear; 'Oh wait… I need to hear the end of this bit…' you have SCORED. Have the actual book to hand, find the page where you stopped listening, and let your child carry on with it. ALSO – team audio with the book to help dyslexics along as they read. It takes the pressure off and can bring the pleasure back into books. Many audio books are now available on iTunes.
Check for issues
If you're really worried that your child is struggling to read, check the advice on Oxford Owl and talk to your child's teacher.
Do it yourself
If your kids never see you read a book, why would they think it's a good idea? Also, reading TO your children is immensely important and influential. But do find a book that you'll enjoy too – if it's tedious for you to read it, your child will notice. Comedy and fast-paced adventure work for all age groups.
Don't stress about it
Reading should be fun and low pressure. Scribbly, anarchic style books like Tom Gates and Dork Diaries are a good place to start. Also check out Magic Ink by Steve Cole and Electrigirl by Jo Cotterill – both half graphic novel and half chapter books. And both very funny!
But what does World Book Day really do for us?
It does get whole schools excited about reading – and when the whole school is buzzing, your child will be buzzing too. Media gets on board and celebrities start waving books around and this all has a big effect. Reading is just a little bit cool.
You can use this day as a jumping off point for getting your child to love reading – perhaps make a plan, starting on World Book Day, to make time for an after school library visit twice a month. Get your child signed up for a public library card with their own name on it; create a wish list of books to read across the year; make a chart.
If you do a second list and a chart for you, your child is much more likely to stay in the game.
Good luck and happy reading!
More from Oxford Owl
Books by Ali Sparkes
Please note: all book links lead to more information on Amazon.co.uk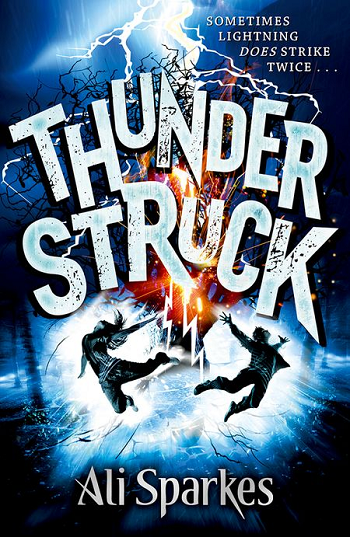 What if your new best friend was a ghost?
Getting struck by lightning whilst huddling under a tree isn't exactly the way Alisha and Theo would have chosen to get out of sports day . . .
Surviving the strike makes them see life differently. It also makes them notice Doug and Lizzie. Struck by lightning under that same tree on the common in 1975, the two teenagers have been hanging out there ever since.
Doug and Lizzie are funny, clever, brave – and quite happy about making friends with a pair of ten-year-olds. OK, fair point, they are dead, and Doug's trousers are worryingly flared. But you can't have everything.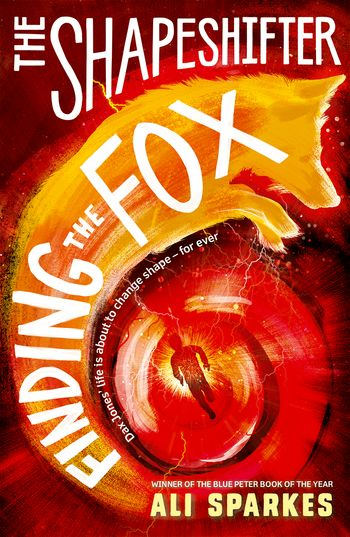 Adventure, conspiracy and shapeshifting – X-Men meets Alex Rider.
Dax Jones is an ordinary schoolboy . . . until something extraordinary happens. Whilst frightened for his life, he inexplicably changes into a fox! He is offered a place at a secret government school where he can develop, and learn to control, his powers. But if Dax accepts, on no account can he tell anybody.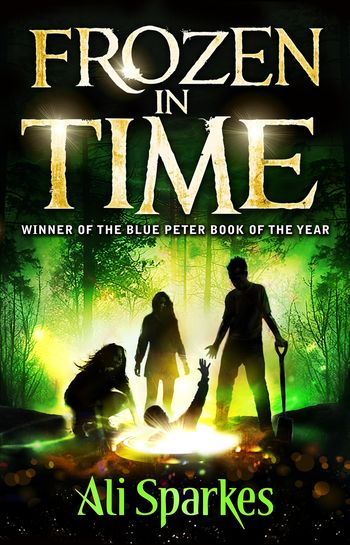 Ben and Rachel can't believe their eyes when they find a hidden underground vault at the bottom of their garden. Inside are two frozen figures, a boy and a girl, whose scientist father left them there in cryonic suspension over fifty years ago. Then Rachel accidentally presses a button, and something incredible happens . . .
Winner of the Blue Peter Book Award 2010
Photo credit: MM Studios